Past events
North Carolina Day of Action
North Carolina Young Democrats as well as the Guilford County Young Democrats are organizing a day of action this Saturday, November 3rd.
10:00 AM – 6:00PM
7 Battleground Ct
Greensboro, NC
YDA Sends Campaign Invasion to Ohio!
One week from today, this election will be all over, and I want to be able to say I did everything possible to help reelect President Obama.  I know this is short notice but I'm heading to Ohio this weekend with a group of Young Democrats to help get out the vote, and I hope some of you will be able to join me.
Sign up for this weekend's YDA campaign invasion in Ohio
If you sign up by noon on Wednesday, we will follow up immediately with specific information about the trip.  Supporter housing will be provided throughout the weekend, and we are also coordinating car pools and other transportation from key cities around the region.
Join in me in Ohio this weekend for GOTV
As you know, Ohio is one of the most important states in this year's presidential election.  A group of Young Dem volunteers working in the state this weekend could literally make thousands of voter contacts.  In 2000, the entire presidential election came down to 537 votes in the state of Florida.  Literally every door we knock on and ever phone call we make could help put President Obama over the top.
I hope to see you in just a few a days!
Sincerely,
Rod Snyder
President
Young Democrats of America
Utah Young Dems Head to Montana!
Young Democrats of Utah will travel to Montana to help Senator Tester Friday, November 2 to Sunday, November 4th! Housing and travel provided.
Questions and RSVP to:
Lauren, Utah National Committeewoman
[email protected], 269.876.8432
Young Dems of Massachusetts to Host Hurricane Relief Trip
We are planning a carpool relief trip to help the victims of Hurricane Sandy, details still in planning. If you're available next weekend to help our friends in New Jersey, please sign up. Many cities and towns are being told they will be without power for another seven to ten days, and will need help.
This is not a political event. Young or Young at Heart, we welcome the help and participation of anyone who can attend.
8:00 AM November 10 – 3:00 PM November 11
77 Summer St., 10th Floor
Boston, Massachusetts 02110
https://www.facebook.com/events/298444720259930/
Florida Early Voting Initiative
Jacksonville Young Democrats and OFA-Florida need you to volunteer for their early voting initiative.
Thursday, November 1, 2012
10:00 AM – 4:00 PM
IBEW 966 Liberty St.
Jacksonville, 32206
Anne Arundel County Democrats Host Annapolis Phone Bank
Anne Arundel County YDs will be joining the Anne Arundel County Democratic Party tonight, October 30, as they reopen the Spa Road office for a phone bank!
Tuesday, October 30 at 6:30pm
47 Spa Road
Annapolis, MD
Stay safe out there!
Martin and O'Malley's March to Play Early Voting Bash in Silver Spring
The performance is part of "Early Voting Bash," organized by the Montgomery County Young Democrats, Obama for America and other political organizations, including supporters of ballot measures to uphold gay marriage and the Maryland Dream Act, The Washington Post reports.
McGinty's Public House
Downtown Silver Spring
911 Ellsworth Dr Silver Spring, MD 20910
Saturday, October 27, 2012
6:00 PM – 8:00 PM
Early voting available at:
Silver Spring Civic Center
Fenton St & Ellsworth Dr Silver Spring, MD 20910
http://silverspring.patch.com/listings/silver-spring-civic-building-at-veterans-plaza
Idaho YDs to Host Blue Dress Fundraiser
Join YD-ID for their First Annual Blue Dress Fundraiser to talk about the important fight for women's rights in the state of Idaho and to support the efforts of the Idaho Young Democrats.
Location: Chandi Lighting
1110 West Jefferson Street
Boise, Idaho 83702
Time: 6:30PM
Date: Saturday, Oct, 27th
$20 General Admission | $10 with Student ID
http://idahoyoungdemocrats.org/bluedress/
YDMA Youth Boots Canvasses
Only one weekend left to canvas with Massachusetts YDs!
Saturday, Oct. 27
Canvass for Kathleen Walker & Elizabeth Warren
Time: 1 – 4PM
Location: 367 Main Street, Southbridge, MA 01550
YDM Thank You Social to follow
Other phone bank and volunteer opportunities available through the YDMA website at http://ydma.org/volunteer/
Wayne County YD Day of Action
Come help turn Wooster/Wayne County Blue! Wayne County Young Dems and the Young Democrats of America will be out knocking on doors in support Congresswoman Betty Sutton, Senator Sherrod Brown, and President Obama. Young Dems have a voice in Wooster and we need to stand up and get involved in our community!
We will start at the square in Downtown Wooster and then end at JABF Brewery for a reception!
Saturday, October 20, 2012
1:00 PM
http://www.facebook.com/events/418340218221742/
Rockland County YDs in Stony Point, NY
On October 13, the Rockland County Young Democrats went out in force in Stony Point, NY for Young Democrat NYS Assembly Candidate James Skoufis and Congresswoman Nita Lowey. This canvas was the first of two cosponsored by the New York State Young Democrats.
To date, Rockland County Young Democrats have made over 2000 calls for Democratic Candidates and have knocked on close to 1000 doors.
To read local coverage of the RCYDs work, visit:
http://newcity.patch.com/articles/young-democrats-hold-second-debate-watch-party
http://newcity.patch.com/articles/vp-hopefuls-biden-ryan-clash-locals-reaction
Mass Dems Youth Boots Canvas
Saturday, Oct. 20
Canvass for Barbara L'Italien
Time: 1 – 4PM
Location: Boston King Cafe & Grill (16 N Main St # 4 Andover, MA 01810)
YDM Thank You Social to follow
Manhattan YDs Host Field Day for Obama in Lehigh Valley, PA
On October 13th, the Manhattan Young Democrats will be traveling to Lehigh Valley, PA to knock on doors for Barack Obama! We'll be leaving from 24 Union Square East (in front of Babies'R'Us) at 8am. The trip is FREE but space is limited!
To RSVP, email Robin: [email protected]
**NOTE: Simply joining this event will not guarantee you a spot, you MUST email us to RSVP!**
https://www.facebook.com/events/153338564804864/
Texas Democratic Party Hosts Youth Outreach Symposium
Attendees of this event will leave with valuable tips, tools, and techniques on how to engage various demographics of young voters as a way to increase voter turnout in future state elections.
Featured Speakers:
Emily Tisch Sussman–Executive Director, Young Democrats of America
Ramiro Luna–Cofounder, North Texas DREAM Team
Yannis Banks–Legislative Liasion, Texas NAACP
Tian Wang–Chair, Texas High School Young Democrats
RSVP at: https://www.facebook.com/events/367975036610186/
Saturday, 06 October, 2012
11:00 AM – 1:00 PM CDT
Beacon Hill Presbyterian Church
1101 W Woodlawn Ave Suite 101
San Antonio, Texas 78201-5762
Ohio State Action
O-H! Greetings from America's favorite swing state! Here in Ohio, we know our Election results will have a major impact on the nation, and we are taking this responsibility very seriously. We are Fired Up, Ready to Go! and focused on talking to as many voters as we can over the next 48 days.
On Saturday, September 22nd, The Ohio Young Democrats are holding a statewide Day of Action. We will start our day by hearing from Senator Sherrod Brown, who has been committed to young people throughout his public service career. About a dozen counties throughout our state have been busy recruiting Young Democrats to gather Saturday morning and canvass for President Obama, Senator Sherrod Brown, as well as local candidates up and down the ballot. Between the counties participating, we are expecting around 200 volunteers. Ohio Young Democrats are enthusiastic and motivated to make our state and country proud on November 6th.
Gen Murphy
President
Ohio Young Democrats
Arlington YDs at Clarendon Day
Join AYD for Arlington's oldest street festival on Saturday, September 22nd! Volunteers will be handing out literature, registering voters, signing up volunteers, and selling Obama chum. Clarendon Day is from 11am-5:30pm in the vicinity of the Clarendon Metro Stop. This event will occur RAIN OR SHINE. We will also need volunteers to help setup and break-down. FIll out our volunteer sign-up form here.
For more information, visit: http://www.arlingtonyoungdems.org/2012/09/volunteers-needed-for-clarendon-day-saturday-922/
High School Leadership Academy
July 8-11th, 2012
Washington, DC
Click here for more information
July 17, 2012
I would like to extend my utmost gratitude to the wonderful staff and officers of the Young Democrats of America for their hard work in putting together the High School Leadership Academy.
It was truly an amazing experience and one that I know I'll never forget. I've been blessed to meet such wonderful and bright students, who also have some of the biggest hearts of any group of people I've ever met.
It was my honor to spend these last couple of days working with such an incredible group of young leaders. I am confident when I say I know that the friendships I made over the past couple of days will last forever, and I have no doubt all alumni of the Young Democrats of America High School Leadership Academy of 2012 will bring the courage and leadership so desperately needed in our nation, forward with them into their bright future.
Thank you all for a wonderful week.
God bless you, and God bless the United States of America.
John Foti,
Participant in the 2012 High School Leadership Academy
See the incredible agenda from this year's HSLA!
YDA Summer 2012 National Conference
June 29-July 1st, 2012
Philadelphia, PA
Click here for more information about the Conference.
Click here to see local attractions, the conference agenda and schedule, and conference materials!
Click here to go directly to the conference schedule!
White House Briefing with VP Biden
May 10, 2012. YDA leaders attended a White House Briefing with Vice President Joe Biden on college affordability.
Video Conference Call with Latinos for Obama
On April 24, 2012, the newly formed YDA Hispanic Caucus Participated actively in the first ever, "Latinos for Obama National Video Conference Call," where young Hispanics from across our nation were able to visually chat and interact with President Barack Obama's Hispanic campaign advisors. Click to read more.
Tour of the White House Gardens
On April 22, 2012, members of YDA toured the White House Gardens, read more.
First-Ever YDA Faith and Values Leadership Summit
March 23-25, 2012. The YDA Faith and Values Initiative launched its inaugural Faith and Values Leadership Summit last weekend in Washington, DC. This first-of-its kind gathering brought together a diverse group of leaders from 24 states for networking and training in faith-focused Democratic communications, campaign outreach, and organizing. In addition to the leadership development and education provided during this three-day event, participants left the Summit with a sense of purpose and a firm commitment to the work ahead. Learn more.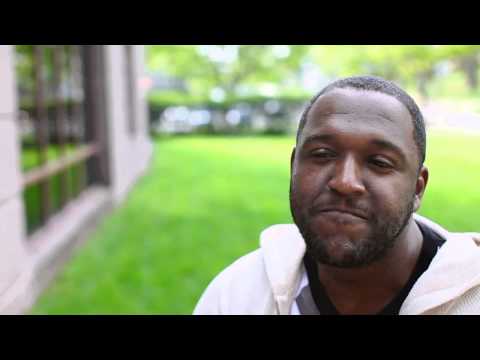 Winter Conference 2012
March 12, 2012. This past weekend saw over 500 young and college Democrats descend on the Palmer House Hotel in Chicago, IL, for YDA's Winter 2012 National Conference, our first ever joint event with the College Democrats of America. After an exiciting weekend that featured tours of the Obama for America HQ, 4 different tracks of training offered by Organizing for America, and a keynote address from Obama for America Campaign Manager Jim Messina, the conference attendees left Chicago ready to do big things, biggest of all, ensuring Barack Obama gets four more years in the White House. Read more.
Past national meeting locations include:
2011 Fall Conference in Albuquerque, NM
2011 National Convention in Louisville, KY
2011 Winter Conference in Las Vegas, NV
2010 Summer Conference in Washington, DC
2010 Winter Conference in New Orleans, LA
2009 Fall Conference in Orlando, FL
2009 National Convention in Chicago, IL
2009 Spring Conference in Houston, TX
2009 Winter Conference in New York, NY
2008 Democratic National Convention in Denver, CO
2008 Spring Conference in Nashville, TN
2008 Winter Conference in Anaheim, CA
2007 Fall Conference in Manchester, NH
2007 National Convention in Dallas, TX
2005 National Convention in San Francisco, CA
2003 National Convention in Buffalo, NY
2001 National Convention in Tucson, AZ
1999 National Convention in Little Rock, AR